Let 'Em Roll
January 2018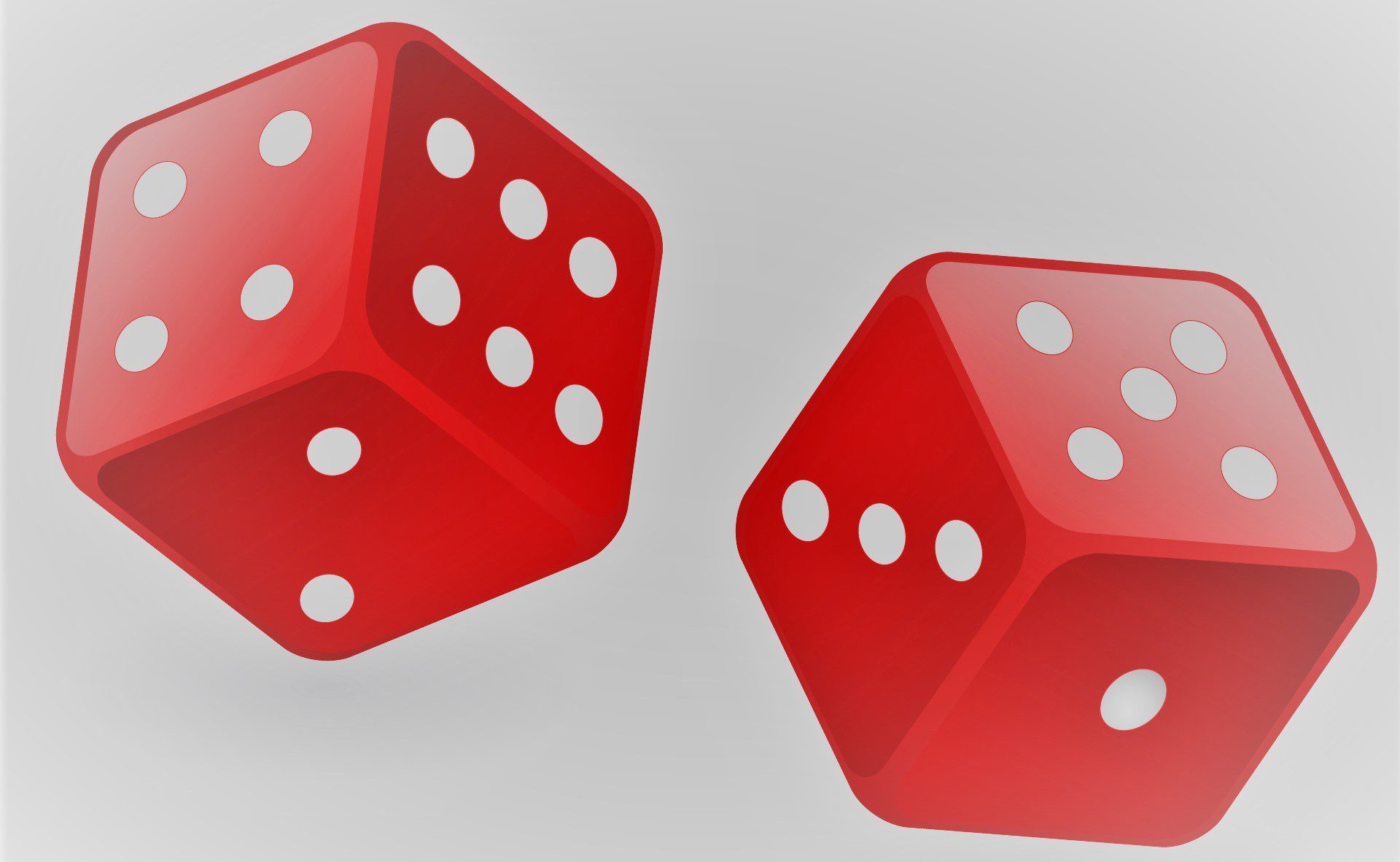 "Eat your betting money but don't bet your eating money." – Unknown
Many people think that the stock market is like a giant casino, full of people making bets against one another. To a large degree, the analogy is correct: whenever someone sells a stock it necessarily means someone else is buying it. Accordingly, even the most astute gambler will admit that good luck has a strong hand in the final determination of winning or losing. Which is why we always prescribe that long-term investors (contrary to short-term speculators) retain a well-balanced and diversified portfolio in good times and bad, as well as hedge their bets at all times, since we know with 100% certainty that the future is unknown and unknowable.
We do realize, however, this can be tough advice to take when the stock market continually runs up to new highs seemingly every day, week, and year – and in 2017, with very little volatility to boot! Thus, the heightened sense of FOMO: fear of missing out. But the reality of the situation is that when someone rolls the dice, eventually the dice must come to rest, the winners will be separated from the losers, and there will be both. (In our opinion, "investors" will be glad they did not place too big a bet either way, or better yet, placed a bet on both sides). So, since everyone already knows what the stock market did in 2017, let's talk about where we are and may be headed.
First, please remember the old adage that bull markets don't die of old age. Instead, they tend to end when the economy is headed into recession, as every bear market since 1970 (except the '87 crash) has been associated with a recession (LPL Research). And currently, the conditions for recession, which LPL Research likes to call the "overs", are not prevalent. Sure, we believe the U.S stock market is overvalued by just about any metric you use, but an overvalued market does not a bear market make. Rather, the pertinent "overs" are overborrowing, overspending, and overconfidence. In fact, based on current conditions and the fact that the global economy seems to be heating up and/or continuing to heal from the Great Recession of 2008-2009, we are hopeful for continued gains in corporate earnings for the next year or two. To add fuel to the fire (in a good way), the recently enacted Tax Cuts and Job Act of 2017 should assist those corporate earnings as well as most consumers to a degree, which in turn should help the stock market continue to rise.
Now, although we believe forecasting is true folly since the future can turn on a dime, it's fun nonetheless! And our crystal ball tells us that the S&P 500 may hit 3000 in the next twelve months for the reasons listed above. But here's the frustrating part: even if we and everyone else thinks the S&P 500 will hit new highs in 2018, you must remember that a forecast of the future is by definition just a guess. And it would be amazingly irresponsible for us to advise people to move their investment portfolio based on a short-term guess. In other words, don't be silly and bet your eating money on any forecast – because the future is unknown and unknowable! (yes, I am purposefully beating a dead horse). Again, it's prudent to keep a well-balanced and diversified portfolio to hopefully participate in the good times while also being able to weather the bad times.
But, since we're having fun, let's look out even farther, strictly for entertainment's sake. If you ask us what will finally stop this bull market, we believe it will be inflation. We think rates will rise here in the U.S. from direct and indirect pressure. Direct, in that deficit spending will eventually cause the Fed to issue more bonds and thus pressure prices down and rates up; indirect in that the rest of the world will continue to do better and global inflation will overcome deflation as the soup-de-jour, and the U.S., regardless of how protectionist we become, will remain a global player subject to the same pressures as other countries. Similar to how we would like to see a "healthy" 10-20% correction in the stock market, we foresee a healthy and normal recession around 2020, which could lead to a decent decade in the 2020's. However, as much as we are optimists in the short and mid-term, the realist in us causes us to be a bit more pessimistic long-term if the U.S. doesn't address it's large, structural issues including Social Security, Medicare, Medicaid and student debt. But again, this is crystal ball gazing that shouldn't be relied upon for short term moves, because market timing just doesn't work unless you get lucky. And if you make a bad bet while trying to get lucky, you may just lose the eating money that you need later on.
Finally, taxes are also going to make things interesting this year. Though part of the original goal was to simplify things, the new law did far from that - in fact, it will probably generate new revenue for CPAs for years to come. One of the most pertinent changes is the doubling of the standard deduction, to $24,000 for a married filing joint couple, making itemization of deductions more or less relevant depending on your situation. Further, we believe the Qualified Charitable Deduction ("QCD"), whereby people over age 70.5 can make a direct tax-free gift up to $100,000 from their IRA to an eligible charity, will become even more useful. But again, every situation is different, so please talk to us and then your tax professional before doing anything. And either way, have a great start to the 2018. Happy New Year!
R. Timothy Curran, JD, CFP®
tcurran@lpl.com Direct 704.499-9703
The Standard & Poor's 500 Index is a capitalization weighted index of 500 stocks designed to measure performance of the broad domestic economy through changes in the aggregate market value of 500 stocks representing all major industries. The S&P 500 is an unmanaged index which cannot be invested into directly. Past performance is no guarantee of future results. There is no guarantee that a diversified portfolio will enhance overall returns or outperform a non-diversified portfolio. Diversification does not protect against market risk.
View as PDF