Hoping for the Worst
June 2017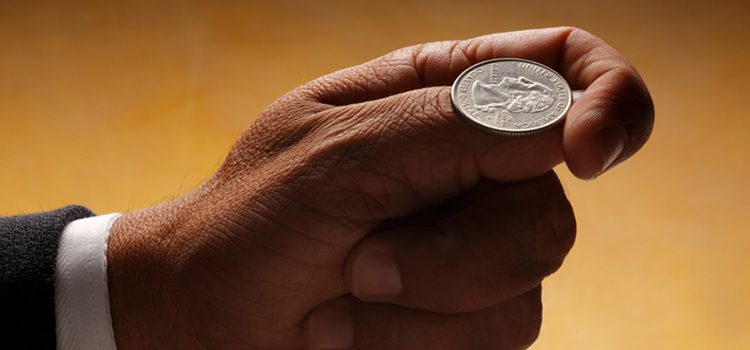 "There is no sadder sight than a young pessimist, except an old optimist."
- Mark Twain
On May 2nd, the U.S. Labor Department announced that unemployment fell to 4.3%, the lowest reading in the last sixteen years. However, wages only rose 2.5% from the year earlier (for reference, wages grew more than 4% annually in 2007, before the Great Recession, when the unemployment rate was 4.4%). So, with this seemingly contradictory input, what is someone to make of the present and future economy? Or in other words, are you an optimist or pessimist?
Over the past twenty years, I've been accused of being a pessimist at times and an optimist at others. Ironically, the markets tend to be doing well when we are perceived as pessimistic and not so well when we seem to be optimistic. For instance, it was in the go-go days of the late 1990's (before the Tech Crash) when someone told us we were crazy to suggest retirees should have some fixed income in their portfolio. Silly us, we suggested that although things were great at the time, it might make sense to seek or strive to limit the downside. Not too dissimilar an experience from ten years ago when we had to talk a few people off the proverbial ledge after the stock market dropped by 50%, reassuring them that the sun would rise again and stocks should do just fine in the future.
The fact of the matter is that we are (or at least make every effort to be) neither pessimists nor optimists. Instead, we try to be realistic, looking at both sides of every coin, since our job is to advise our clients from an objective standpoint without getting caught up in the fear and greed of the day. Which brings us back to the present day.
Let me start by saying that we must surely be in the good times (which may engender greed) rather than the bad times (which may engender fear). Remember, this is not a judgment, just a simple observation. The stock market is at all-time highs, mortgage rates are near all-time lows, people are getting jobs relatively easily with such a low unemployment rate, and consumers are continuing to buy what they need and what they don't need. But objectivity tells me that just as day follows night, and bad times may be followed by good times, so too may good times be followed by bad times. So, although I certainly do not want to rain on this parade, and actually remain optimistic for the United States economy and our associated markets, we do think it's prudent to buy an umbrella while things are going right to be prepared for what could go wrong.
In our minds, being prepared means looking at both sides of the coin. For instance, according to a May 29th article in the Wall Street Journal, U.S. consumer credit scores reached an all-time high this past Spring. The optimist in me says the American consumer is getting stronger and that will pay dividends in the form of higher consumer spending, the lifeblood of our economy. The pessimist in me says that the American consumer is already getting credit-stressed, and as Stephanie Pomboy of Macromavens pointed out in Barron's (June 5, 2017), if credit delinquency rates are heading up while we have low mortgage rates and low unemployment, she'd hate to see what happens if rates go up and/or stocks go down. And, oh by the way, remember that consumer credit may be getting better simply because seven years have passed since so many people filed bankruptcy during the Great Recession (after seven years bankruptcies typically fall off a credit report). Again, I am not making an optimistic or pessimistic judgment, just observations that shouldn't be ignored.
We have always considered ourselves planners first and foremost, and as such we simply cannot ignore either side of the coin. Thus, since we also manage a considerable amount of money for our clients, we'd be remiss if we did not advise on what can go right as well as what can go wrong with the markets. So, when the stock market is doing well, we must advise how to prudently participate, but also how not to get caught up in the greed. And, ironically enough, if we're looking to buy or hold stock(s), we may actually hope for something to go wrong – as strange as that sounds.
Seriously, think about it. If the market is too expensive fundamentally and is hitting all-time highs, then a 10-20% correction is not only healthy, as it lowers valuations, but it could also offer an opportunity. Although it may be counter-intuitive emotionally, a lower stock price is a better starting point for anyone buying or holding stock for the future. Which is why "hoping for the worst" is not necessarily pessimistic – we may just be looking for healthier valuations and/or a better starting place. And when it comes to your overall finances, which is so much more than just asset management, we also think it makes sense to "hope for the best, but plan for the worst" - because while you need to keep pessimism or fear in check, you also need to make sure you do not get burned (or saddened, as Mark Twain would say) by optimism or greed.
Last but not least, have a wonderful Fourth of July, and take some time to enjoy life! For our part, we're taking some time off with the kids in July to reconnect before our son leaves for college (talk about surreal!). In kind, I will also take a short break from writing the newsletter in July. But, as always, we are here for you if you need us, and never forget to call or email with any questions. Enjoy your Summer!
R. Timothy Curran, JD, CFP®
tcurran@lpl.com Direct 704.499-9703
Content in this material is for general information only and not intended to provide specific advice or recommendations for any individual.
View as PDF